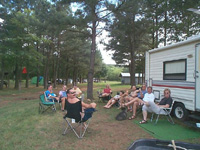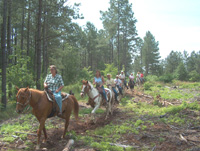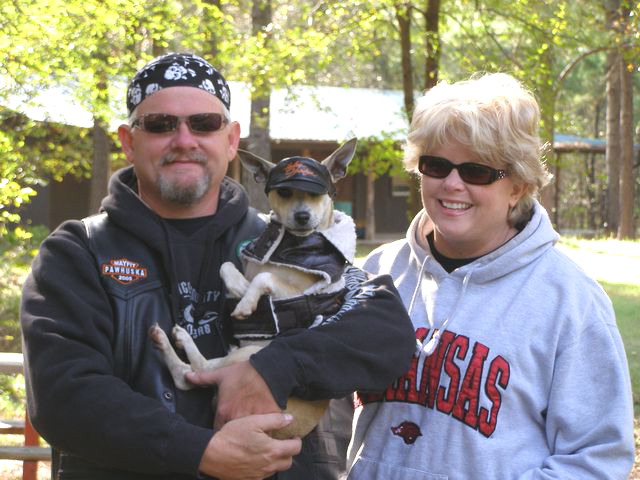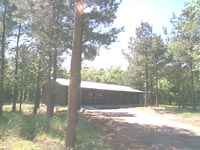 Year Round Retails

RV Sites

Cabins

Mobile Home Units

Seasonal Rental

Large Group Cabin - 22 beds

Dining Hall with large kitchen 100 seat capacity. Book your special parties, reunions, birthday parties, or conferences.
Talking Trees Resident Park is nestled in the foothills north of the Winding Stair and Rich Mountains that makes up the famous National Talimena Scenic By-way in Southeastern Oklahoma. The Scenic By-way, only 7 minutes away, is part of the Ouachita National Forest which has 700 miles of trails.
Come ride the National Talimena Scenic By-way
<!- img src="Pictures/Hwy1_7.jpg" width="155" height="100" alt="Summer Greens" style="border: 5px solid rgb(0,128,0)">
This is the only road built in Oklahoma just for the sake of its spectacular views. This 54 mile drive spans one of the highest mountain ranges between the Appalachians and the Rockies. One breathtaking panorama follows another as you drive along the crest of forested peaks between Mena, AR and Talihina, OK. The drive is especially striking when the surrounding mountains are in their spring or autumn foliage as it sits above the fog hanging in the valleys below. This drive is even more fun on your motorcycle.

<!-a href="SlideShowScenic/SlideShow.htm" target="_blank"><!-Tour West End in the Fog
---
Location:
Ouachita National Forest in Southeastern Oklahoma
Pronounce O-Wah-Sha-Taw which means Good Hunting
10 miles South of Heavener, OK on Highway 59/270
---
For more information call or email
Barbara Tyson Director (918) 653-2187 e-mail

Download KITCHEN/DINING HALL RENTAL POLICY & FEES
---